---
Construction screws
PROFIX RF chipboard screws, Terrace screws PROFIX TS, SKT coated, screws RAPID, RAPITEC, structural screws with collar, screws with countersunk head and more!
PROFIX RF screws are high-quality screws into hardwood and MDF. It is equivalent for RAPID screws. PROFIX screws are even superior to normal RAPID screws and even cheaper! Screws have TÜV certificate from Germany.
In pdf document you can find possible dimensions. Download the price list for current prices below or visit our e-shop. Discounts - 5-40% on demand.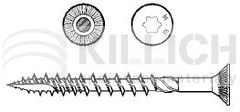 Sizes:
3.0 x 10 - 45
3.5 x 16 - 50
4.0 x 25 - 70
4.5 x 25 - 80
5.0 x 25 - 120
6.0 x 40 - 180
8.0 x 80 - 440
10.0 x 80 - 400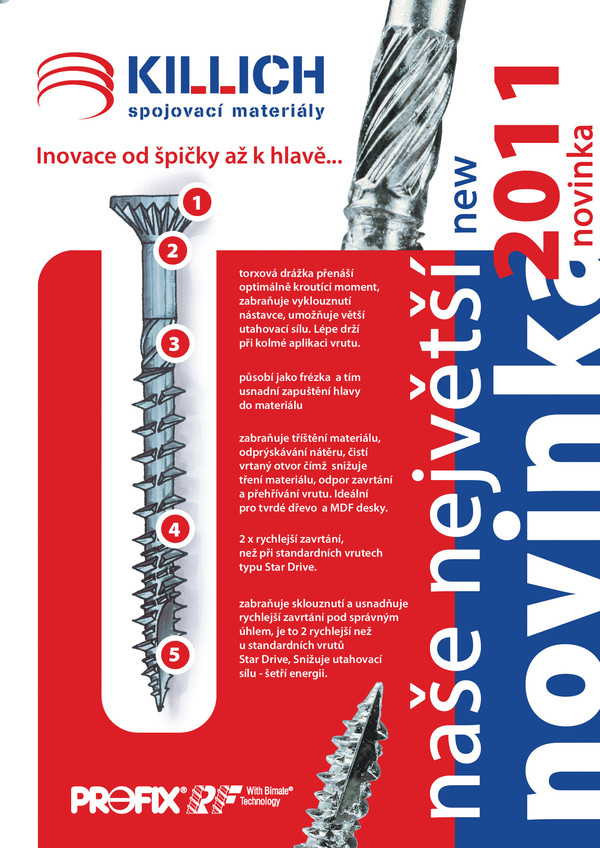 Print
---